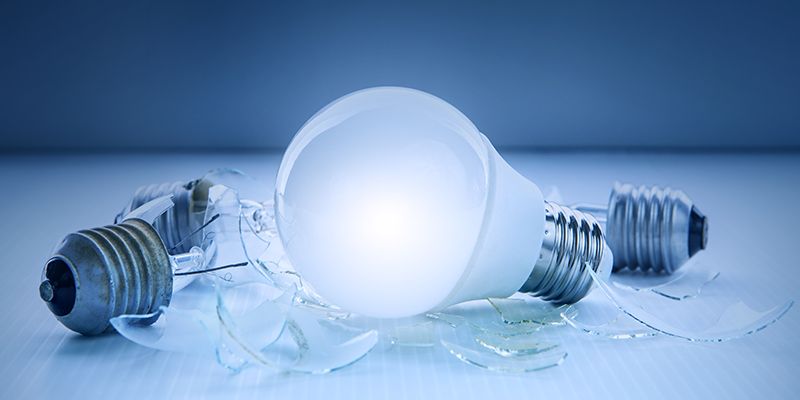 Now that most of the early problems have been solved, the Netherlands is switching massively to LED lighting. Nevertheless, the lighting sector has noticed that consumers are still struggling with one basic problem: LED lights that do not seem to be able to dim easily. To solve this problem, the industry will have to cooperate better, according to the fourth edition of the Nationaal LED + Elektro Trendrapport (National LED + Electro Trend Report).
"Everyone knows that LED reduces energy bills and lasts longer," says Rolf Heynen, director of research agency Dutch New Energy Research. "Over the past two years, colour fastness has also improved considerably. But whether a lamp works with a certain dimmer too often depends on which manufacturer is chosen. This leads to confusion and is not good for the image of LED lighting."
The National LED + Elektro Trend Report is based on a survey among manufacturers, installation companies, wholesalers and other companies in the lighting sector. The sector sees itself opting for the quality of an A-brand and better coordination between manufacturer, supplier, installer and user as solutions. But above all, the Trend Report points out that it is time for a clear standard.
"Led has grown into a basic article that is available on every street corner, but if you look at the total range, it sometimes still looks like the Wild West," says Rolf Heynen. "The industry realises that this has to be simplified and that clear standards are needed. It would be good if manufacturers could coordinate their products even more so that consumers always know where they stand."
In the meantime, the Dutch installation industry association Techniek Nederland and training institute OTIB, two partners of the National LED + Elektro Trend Report, are launching a new course and recognition scheme for Indoor Lighting this autumn. In this way, they hope to increase the level of knowledge of installers, so that they can better advise end users and protect them from bad choices.